Holocaust - Shoah Dokumentasjon - fakta.                      

<object width="560" height="315"><param name="movie" value="//www.youtube.com/v/7y2KsU_dhwI?version=3&amp;hl=nb_NO&amp;rel=0"></param><param name="allowFullScreen" value="true"></param><param name="allowscriptaccess" value="always"></param><embed src="//www.youtube.com/v/7y2KsU_dhwI?version=3&amp;hl=nb_NO&amp;rel=0" type="application/x-shockwave-flash" width="560" height="315" allowscriptaccess="always" allowfullscreen="true"></embed></object>
NB!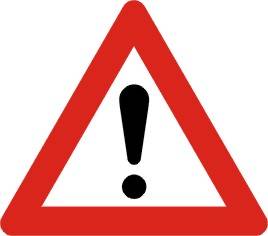 SE DENNE:
.
.
---
Tale av Israels statsminister Benjamin Netanjahu ved Yad Vashem, Holocaust-minnedagen - Yom HaShoah - 12. april 2010.
.
.
---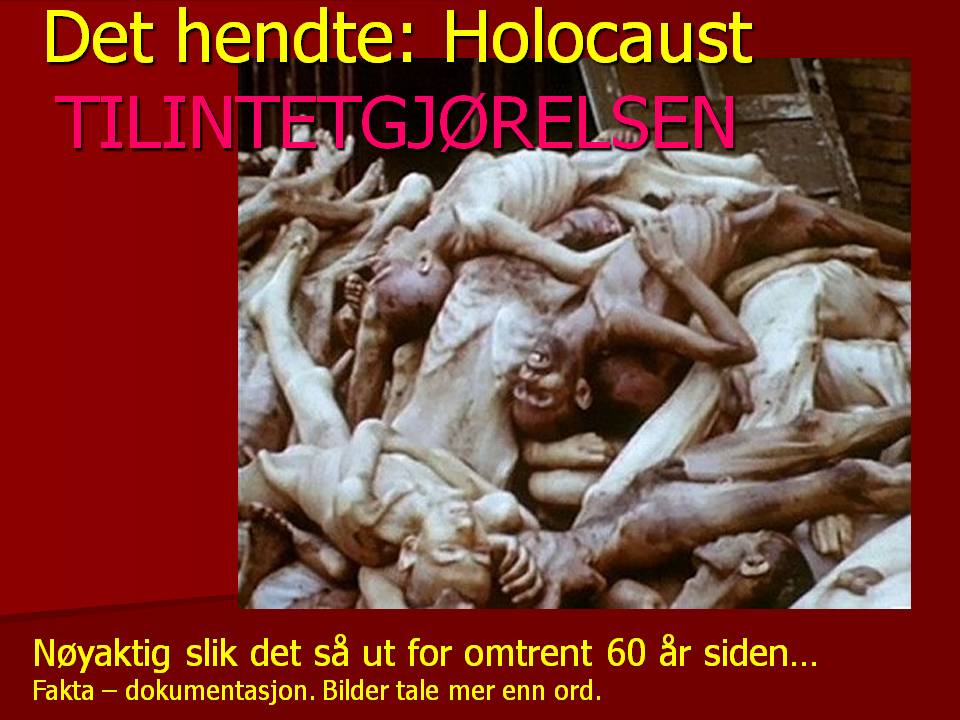 It is a historical fact to remember that, when the Supreme
Comander of the Allied Forces, Gral. DWIGHT D. EISENHOWER
found the victims of the concentration camps,
ordered to have as many photographs taken,
and had the german population of the surrounding cities
taken to the concentration camps to see the HORROR,
and in some cases had them bury the dead.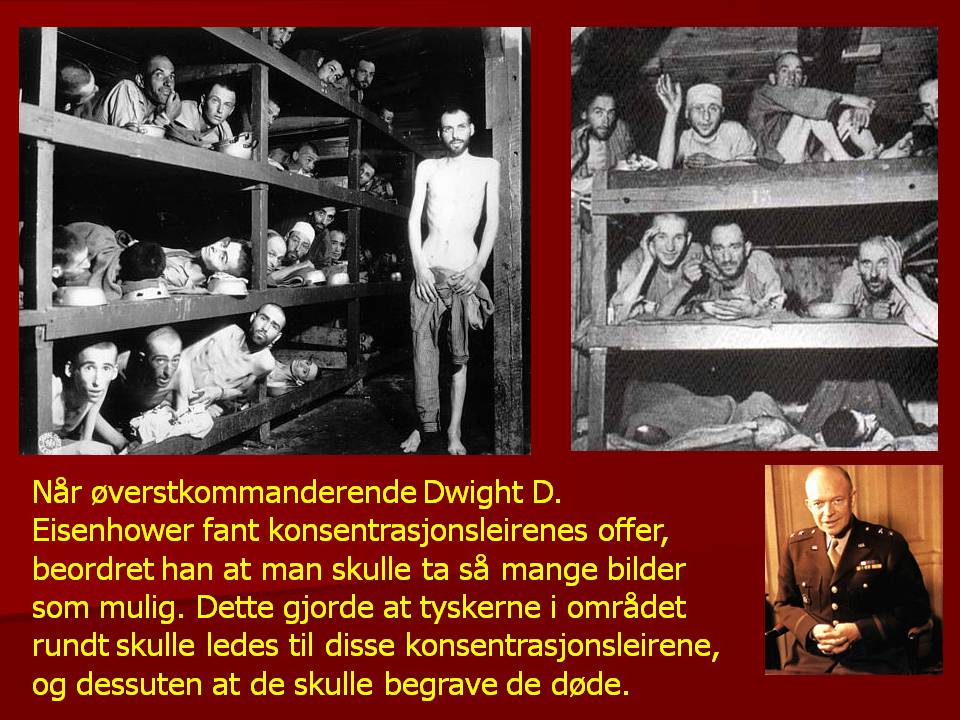 זוהי עובדה הסטורית שכאשר המפקד העליון של כוחות הברית גנרל אייזנהאואר
מצא את קורבנות המחנות, הוא פקד לצלם כמה שיותר תמונות ואילץ את
האוכלסיה הגרמנית בערים הסובבות לבוא לראות את הזוועה, ובמקרים מסויימים
אף הטיל עליהם לקבור את הקורבנות
.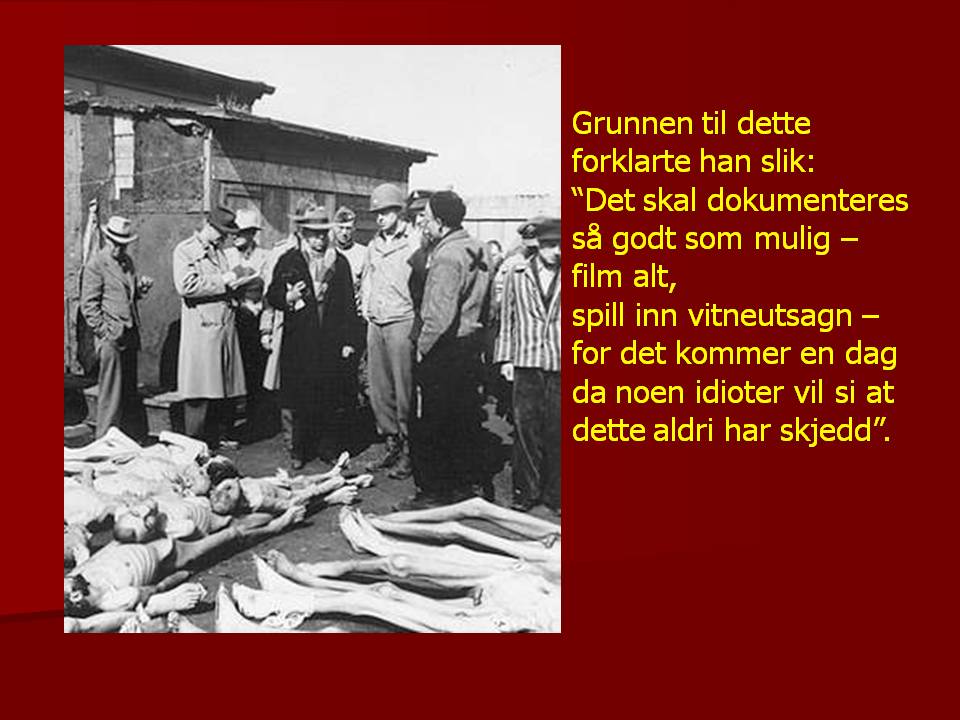 והסיבה? הוא הסביר את זה כך:
"לאסוף כמה שיותר הוכחות,
סרטים ועדויות משום שיבוא יום
בו יקום הבן ז.... שיטען שכל זה
מעולם לא קרה."
AND THE REASON FOR THIS ? HE EXPLAINED IT THIS WAY; ``TO COLLECT AS MUCH PROVE, FILMS, TESTIMONIES, BECAUSE THE DAY WILL COME WHEN SOME 'SON OF A BITCH' WILL SAY THAT THIS NEVER HAPPENED´´
.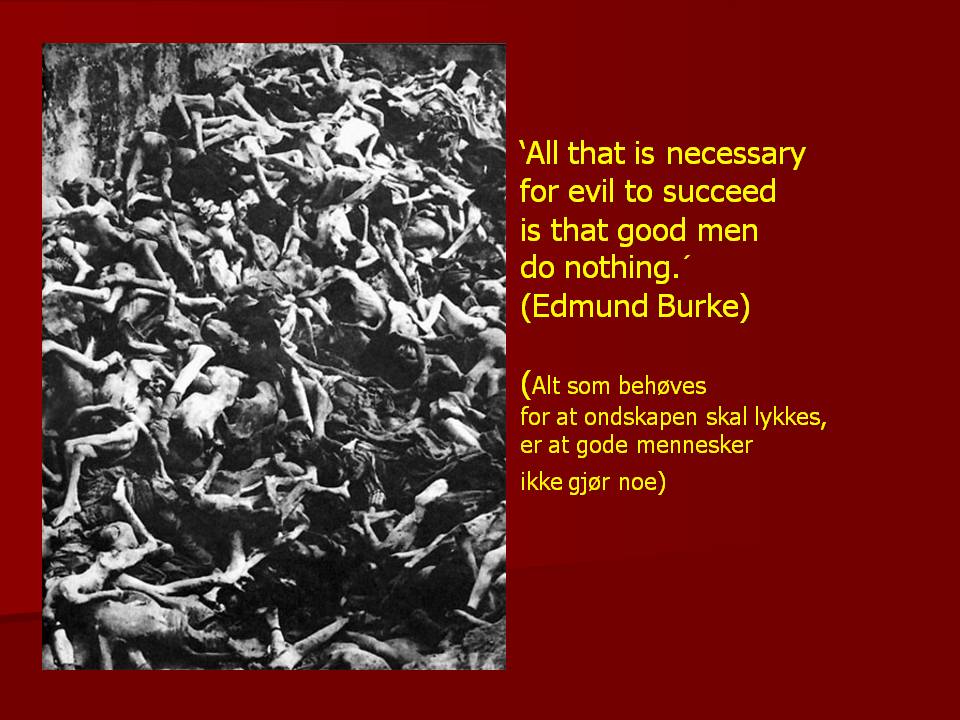 כל מה שנחוץ לזדון להצליח
הוא ייצורי אנוש הגונים
שלא עושים דבר"
אדמונד בורק
ALL THAT IS NEEDED FOR EVIL TO SUCCEED IS,
THAT DECENT HUMAN BEINGS DO NOTHING'. (Edmund Burke)
.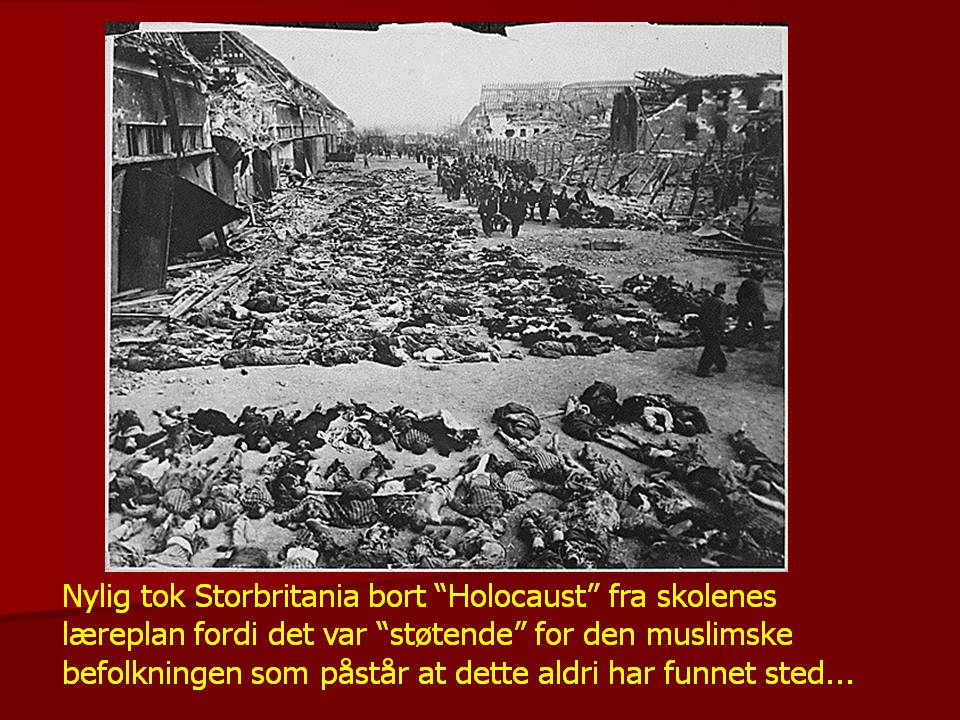 RECENTLY 'THE UNITED KINGDOM' ERASED THE HOLOCAUST FROM THE BRITISH SCHOOL CURRICULUM
הממלכה המאוחדת (בריטניה)
הסירה את השואה מתוכנית
הלימודים משום שהיא "פוגעת
באמונתה של האוכלוסיה
המוסלמית" שהשואה מעולם
לא התרחשה.
כן, בריטניה
BECAUSE IT OFFENDED 'THE MUSLIM POPULATION BELIEFS' THAT THE HOLOCAUST NEVER TOOK PLACE.
YES, THE UNITED KINGDOM
.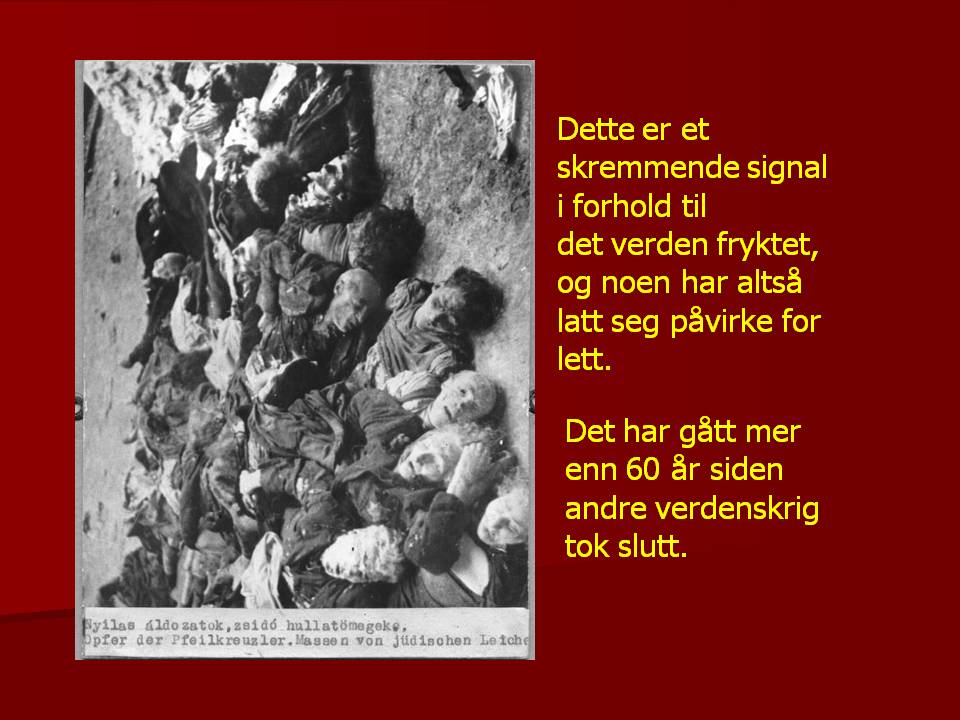 .
.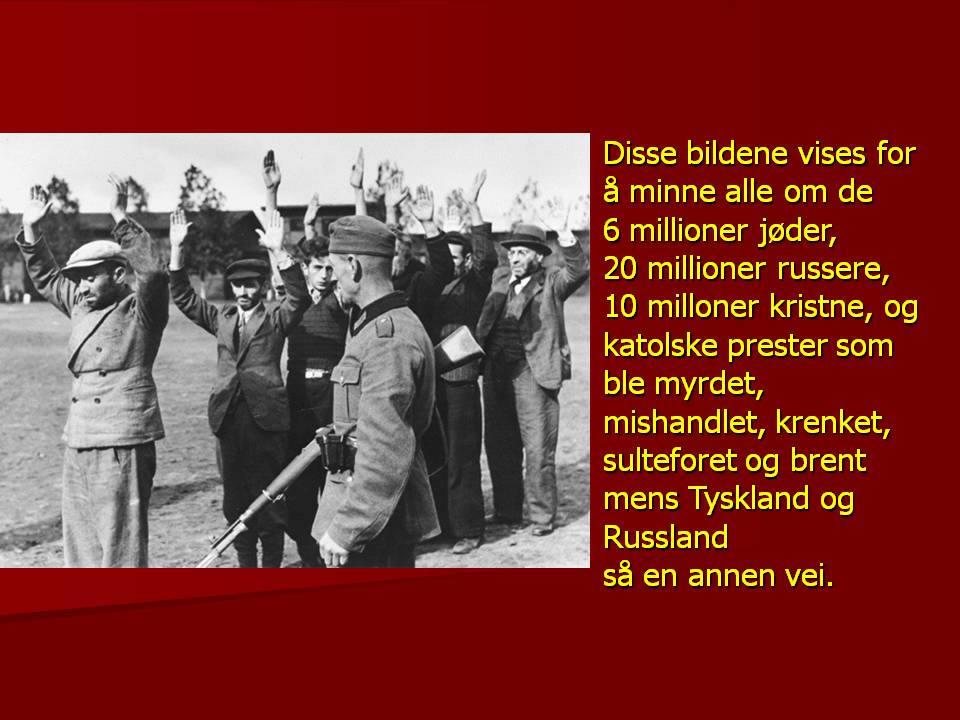 .
 NOW MORE THAN EVER, COUNTRIES SUCH AS IRAN AMONGST OTHER,
DECLARE THAT 'THE HOLOCAUST IS A MYTH'. IT IS NOW IMPERATIVE
TO REMIND THE WORLD NEVER TO FORGET, EVER.
עכשיו יותר מתמיד, מדינות כמו אירן ואחרות מצהירות
ש"השואה היתה מיתוס
אנחנו מחוייבים ומצווים להזכיר לעולם לא לשכוח לעולם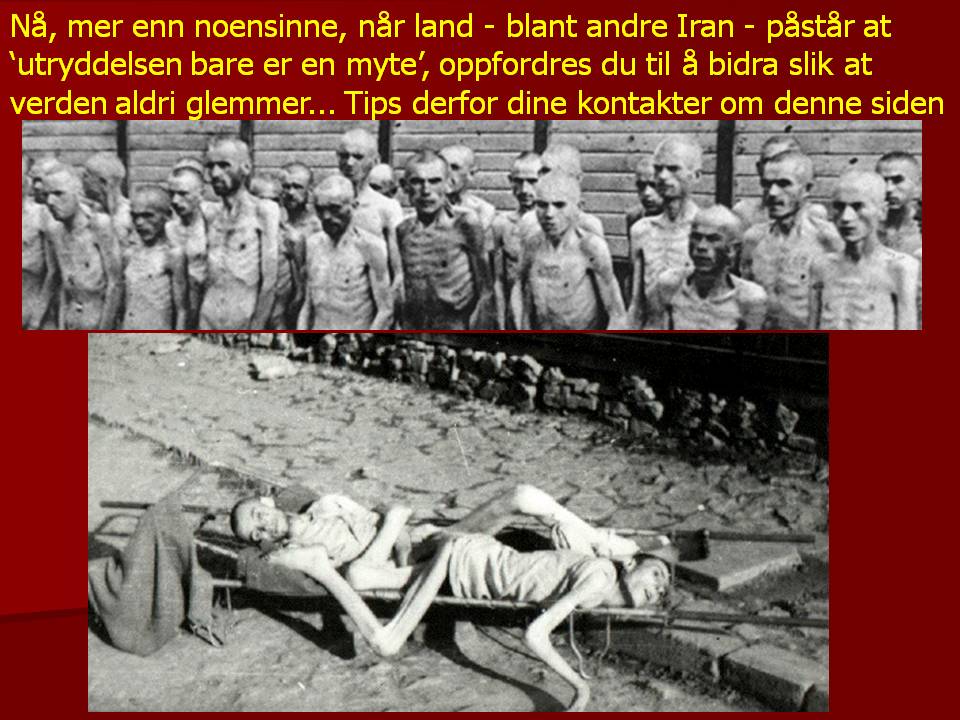 .
.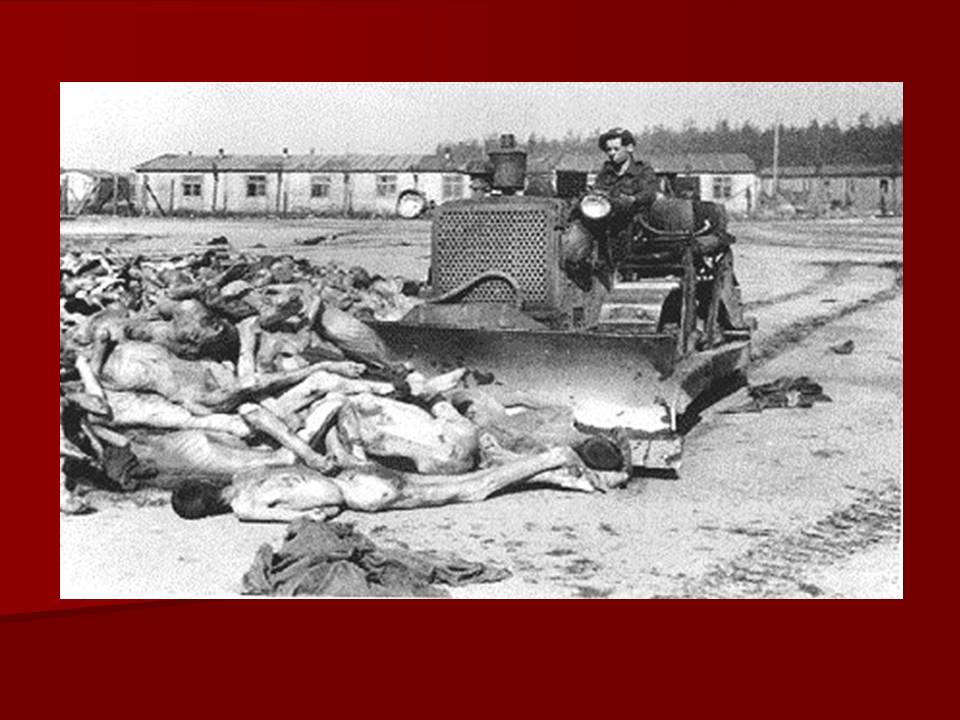 .
.
---
.Jewish

Jewish survivors in Bergen Belsen sings Hatikva

On April 25th, 2006, the staff of israelreporter.com discovered and posted a short audio clip of Holocaust survivors in the Bergen Belsen death camp singing the Hatikvah immediately after liberation on the 20th of April, 1945. The clips was posted to coincide with the observance of Holocaust Memorial Day in Israel without knowing the effect and controversy that it would engender.

.

After being flooded with requests for authentication of the media clip as well as survivors themselves either supporting or denying the validity of the audio recording, a listener inquired to the U.S. Holocaust Memorial Museum, and the Musicologist of the Museum provided verification of the BBC audio clip as authentic.

.

Due to the massive interest in this clip, the media team of israelreporter.com have produced an audio/video photo essay of Bergen Belsen, which includes over 40 pictures exclusively from Bergen Belsen, and the now-famous mp3 audio clip of the survivors singing Hatikvah and another opening clip from a BBC reporter as he entered the hellish scenes of post-liberation Bergen Belsen. We caution that certain of the scenes are intensely graphic and brutal, and require discretion prior to viewing.

Tidsvitner - Hør hva 5 norske jøder opplevde:

 Program fra NRK.
.
---
I dag: Jødene har fått sitt eget land og sin egen stat, som media, politikere og toneangivende mennesker gir uriktige beskyldninger, og som mange verdens nasjoner går i mot og vil utslette. Se dokumentsjon ovenfor.
Har menneskene og nasjonene i dag lært noe?
.
---
---
    .
Likegyldighet

.

.(Av Martin Niemøller (1892-1984), tysk, luthersk prest og fange i konsentrasjonsleiren Sachsenhausen)

.

.

Først tok de kommunistene

men jeg brydde meg ikke

for jeg var ikke kommunist.
Deretter tok de fagforeningsfolkene

men jeg brydde meg ikke

for jeg var ikke fagforeningsmann.
Så tok de jødene

men jeg brydde meg ikke

for jeg var ikke jøde.
Til slutt tok de meg.

Men da var det ingen igjen

til å bry seg.
---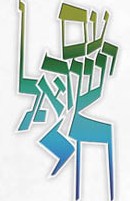 ---
Så sier Herren: "Du skal ikke slå ihel." 2. Mos.20,13           .